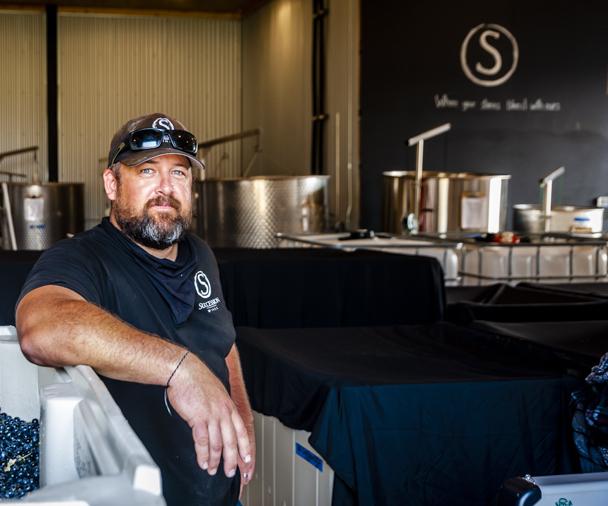 DECEMBER 8, 1982 - AUGUST 26, 2023
With heavy hearts and profound sadness, we share the untimely and tragic passing of Brock Lindsay, beloved winemaker and co-owner of Succession Wines and Alta Cellars. It is an immeasurable loss for his family, friends, employees, and the entire Lake Chelan community.
Brock's passion for winemaking and community was evident in the award-winning wines he crafted, his joy in bringing people together, and his deep appreciation and celebration of the Lake Chelan region. His infectious enthusiasm, warm personality, and generosity touched the lives of many, leaving an indelible mark on Chelan and beyond that will be remembered for generations to come.
First and foremost, Brock was a loving and dedicated husband and father. Our thoughts are with his wife, Erica, and daughters, Layla and Reese. Let us remember Brock's contributions to the wine industry and honor the legacy he leaves behind.
We invite you to join us in celebrating and preserving the memory of Brock by sharing stories from his life and your connection with him. Your messages will be compiled into a cherished memory book for Brock's family. Through this book, his young daughters will one day learn more about their father and his profound impact on his loved ones and the community. Your participation will ensure that Brock's legacy lives on in the hearts and minds of those he touched.